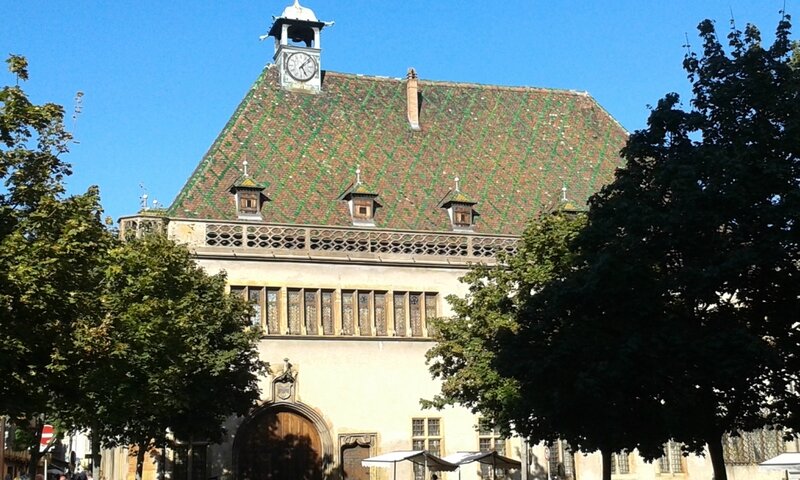 When you come, indicate "Place du marché aux fruits" in your GPS, then take off your lugage and go to "Rue Schongauer" with your lugage (pay attention to the fees, you have to pay for your car)
After dropping your lugage, you can leave your car here but you will have to pay everything 2 hours.
Otherwise, you can go to an underground parking lot: indicate "1 rue de la République" in your GPS.
Or, if you don't want to pay and 900m is nothing for you, then go to "Avenue Foch" and you will find on your right (see photo, other article) a gymnasium parking lot open 24/7 with no concierge.
Pour vous garer, rien de plus facile! Encore faut-il avoir un bon GPS et un peu de chance...
Indiquez la "Place du marché aux fruits" à votre GPS. Une fois sur place (voir photo), il vous faudra un peu de chance pour trouver une place soit là, soit dans la "Rue des Augustins".
Si la chance ne vous sourit pas, indiquez "1 avenue de la République" et garez-vous au parling souterrain Rapp, nous sans avoir déchargé au préalable votre véhicule dans la rue Schongauer.
Enfin, si vous souhaitez un parking gratuit et que marché 900m ne vous fait pas peur, indiquez "1 avenue Foch"; là, vous trouverez un parking en surface relié à un gymnase qui est toujours ouvert.